Tweet
Bid on rare Rush artifacts and memorabilia in Grapes for Humanity auction
As part of a Grapes for Humanity charity auction, Rush has donated many rare autographed items.  I've included photos and links to all items available (as of October 5).
For Neil Peart collectors, there are several items up for bid, including a DW "Hockey Song" snare and Remo drumhead and sticks used during the Time Machine tour. Good luck bidding!
1. Signed Geddy Lee Stage Worn Sneakers Used on Rush R30 + Time Machine Tours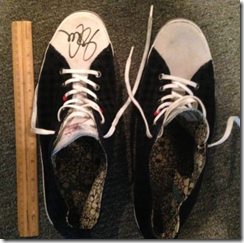 2. Rush Signed Feedback 8x10 Promo Photo by Andrew MacNaughtan
3. Rush Signed Brown Sunburst Ovation Parlor Acoustic USED Geddy Lee Home Studio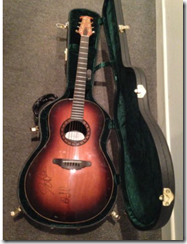 4. Rare Rush Signed Moving Pictures Live Test Pressing 200 gram vinyl; 1 of 4 made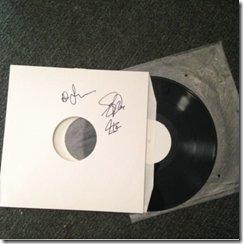 5. Rush Signed Different Stages 8x10 Promo Photo shot, Black and White
6. Rush Signed Tour/Studio USED Oberheim DSX Sequencer Custom - Vital Signs Sticker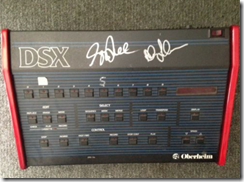 Check out the "Vital Signs" sticker!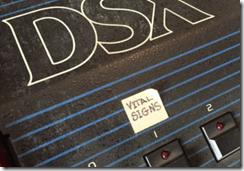 7. Neil Peart Rush Signed DW Snare Drum with NHL Logos Rare Limited Edition, 1 of 6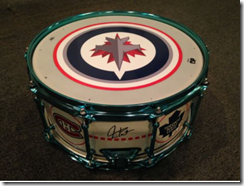 8. Rush Neil Peart Signed Drumhead + Used Neil Peart Signature Sticks Time Machine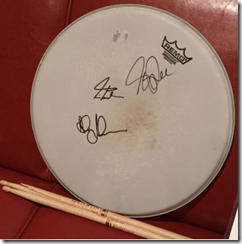 9. Rare Rush ReDISCovered (1974) Signed Vinyl Test Pressing 200 g vinyl LP; 1 of 4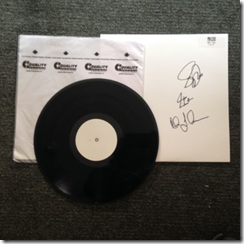 10. Rush Roll the Bones Backdrop/Equipment Cover - Used on 1991 Roll the Bones Tour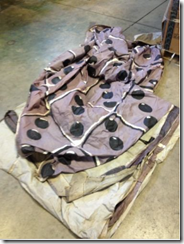 11. Rush Signed Rush in Rio 8x10 promo photo by Andrew MacNaughtan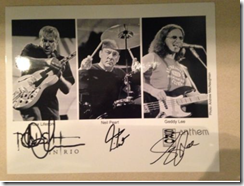 12. Rush Signed Alex Lifeson Signature Gibson Les Paul Axcess - Signed by Rush
13. Vintage Rush Signed Grace Under Pressure 8x10 Promo Photo by Yousuf Karsh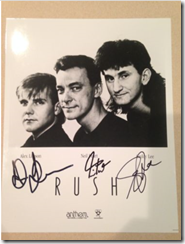 14. Rush Signed Limited Edition Fender Geddy Lee Replica Jazz Bass Custom Shop Relic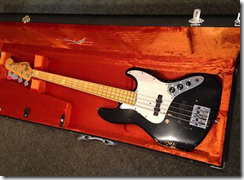 15. Vintage Rush Signed Hold Your Fire 8x10 Promo Photo by Glen Wexler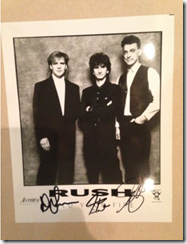 16. Rush Vintage Silver Rush Road Case USED on many Rush tours (w/ Signed Letter)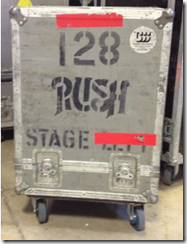 Labels: auctions, grapes4humanity
posted by AndyO @ 1:17 PM
0 comments