Tweet
Photo of the night - Stanley Cup Edition - Chicago, IL - June 28, 2013
We've seen Neil Peart with the Stanley Cup (during the recording of "The Hockey Theme"), but the Cup has never made an appearance at a Rush concert. Until now.
On Friday night, a few of the 2013 Stanley Cup champion Chicago Blackhawks players, led by Daniel Carcillo, brought "Lord Stanley" onto the stage for a little 2-minute celebration. Everyone touched the Cup. Then Neil tried to play it.
Here are some photos: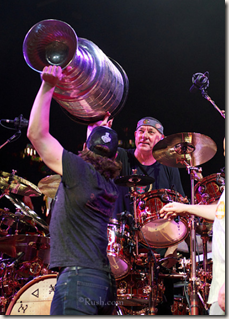 Neil pretends to play the Stanley Cup (screen capture from video below).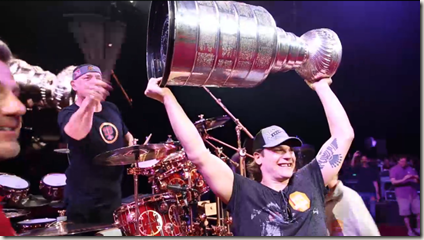 Here's a video from the Blackhawks site:
Geddy and Alex with Daniel Carcillo: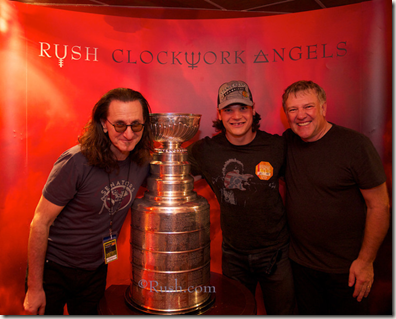 Labels: Clockwork Angels tour 2013, photo of the night, Stanley Cup
posted by AndyO @ 4:36 PM
0 comments