Tweet
Clockwork Angels tour 2013 - European leg report
Rush completed their second leg of the Clockwork Angels 2013 tour on June 10 in Helsinki. They played 10 shows across Europe, including the UK, Holland, Germany, Sweden, and finally Finland.
Here are some highlights from Photos of the Night (thanks John Arrowsmith and Rush), Neil and Michael's WestSideBeemerBoyz Twitter account, Neil's riding partner Brutus' Twitter account Bubba's Bar n Grill, Rush's Twitter account, Neil's drum tech Lorne Wheaton's Twitter account, and a few other sources.
Manchester, UK - May 22, 2013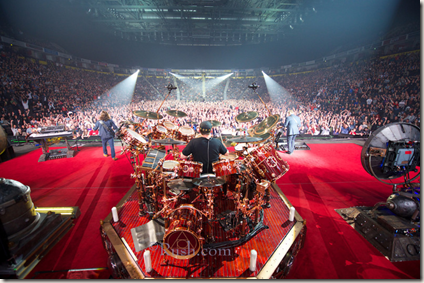 London, UK - May 24, 2013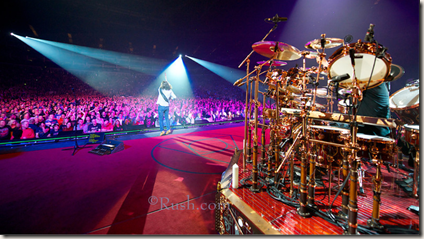 Great photo from @pkey2112 from the London show!
I guess there was a delay due to a fox running around inside the O2?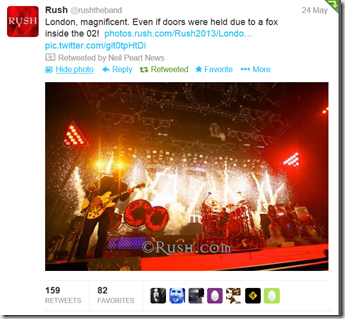 Birmingham, UK - May 26, 2013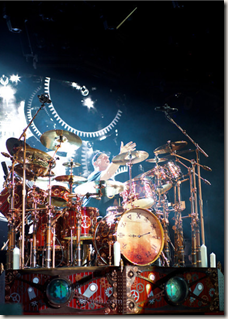 Sheffield, UK - May 28, 2013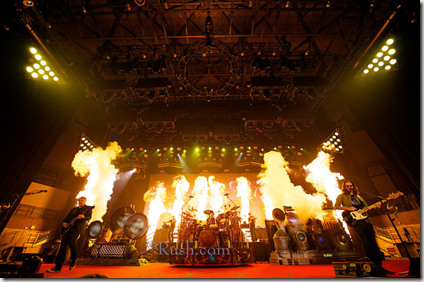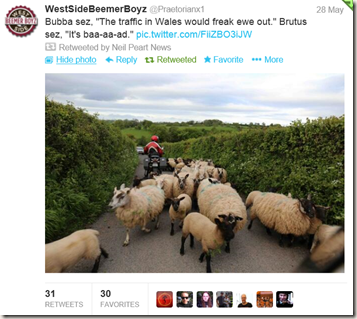 Glasgow, Scotland - May 30, 2013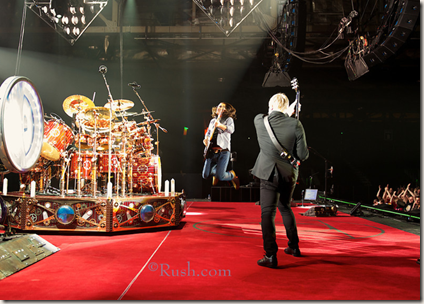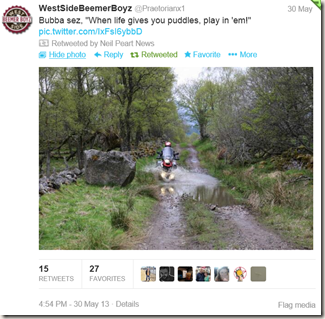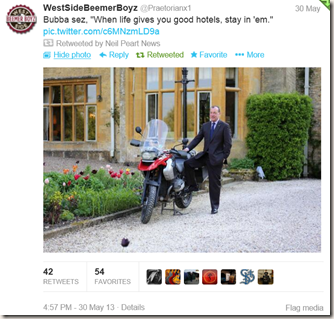 Amsterdam, Netherlands - June 2, 2013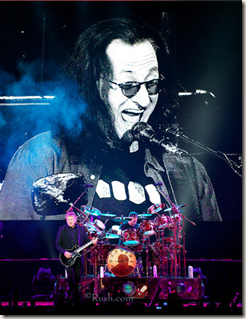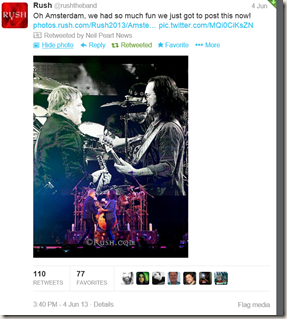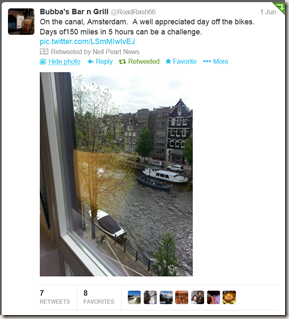 Cologne, Germany - June 4, 2013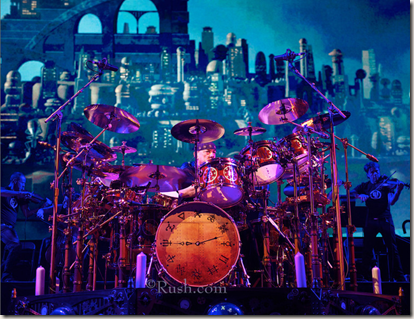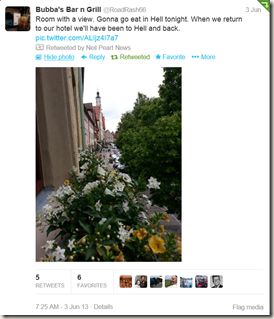 Berlin, Germany - June 6, 2013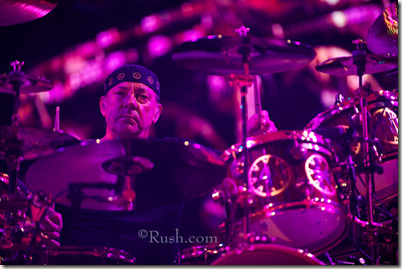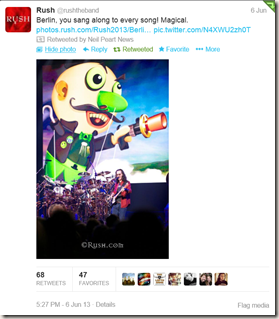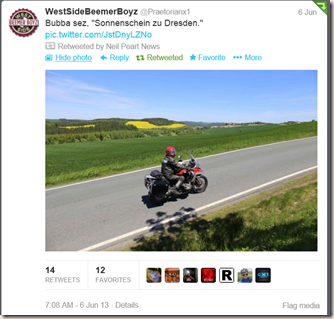 Sweden Rock Festival - June 8, 2013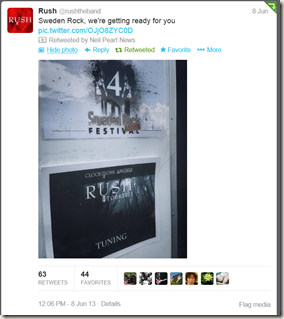 Rush played a shorter setlist for this festival.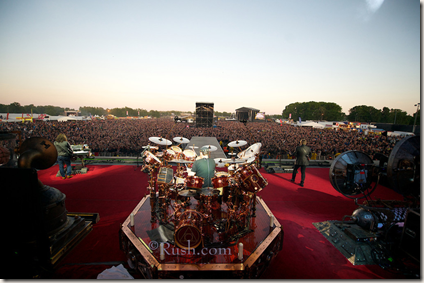 Sweden Rock Festival setlist (thanks to Rushisaband.com)
Video Intro (Gearing Up)
Subdivisions
The Big Money
Grand Designs
Limelight
Analog Kid
Where's My Thing (with drum solo)
Far Cry
Video (The Appointment)
Caravan
Clockwork Angels
The Anarchist
Carnies
Headlong Flight (with drum solo)
The Garden
Red Sector A
YYZ
(Clockwork Angels String Ensemble exits)
The Spirit of Radio
Encore:
Tom Sawyer
2112 Overture/Temples of Syrinx/Grand Finale
Video Outro (Office Of The Watchmaker)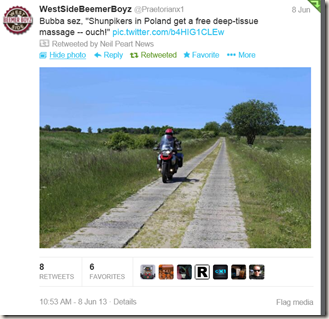 Geddy and Alex met up with Paul Stanley of KISS on the tarmac in Sweden: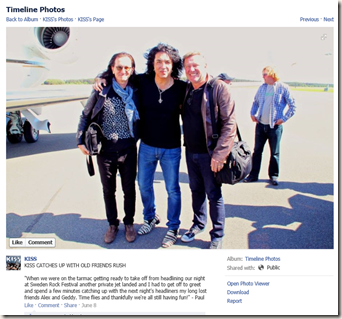 Helsinki, Finland - June 10, 2013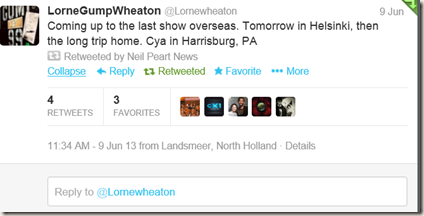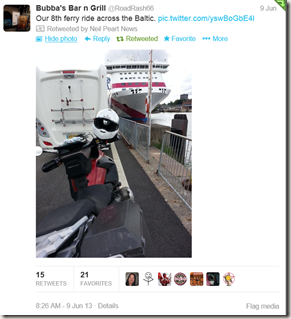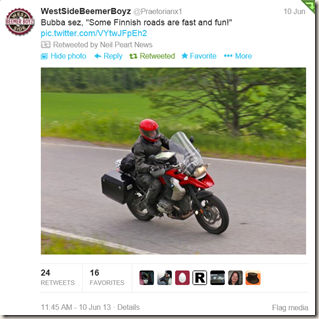 Labels: Clockwork Angels tour 2013
posted by AndyO @ 4:40 PM
0 comments