Tweet
Neil Peart interviewed about his love of model cars
There's a really interesting interview with Neil Peart in Hagerty about both his love of building model cars and also collecting 1/43 scale models of (mostly) sports cars and GT cars of the 1950s and 60s.
Small Beginnings: Models fueled Rush drummer's passion for cars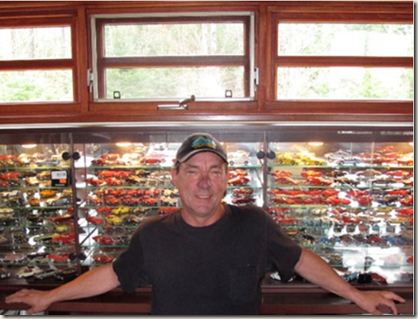 I remembered reading about Neil's passion about building models in Roadshow:
As our modest success continued, we stepped up to larger modes of touring transportation, from a small RV (the infamous "Barth") to a series of Silver Eagle tour buses. Eventually, we even had our own rooms at the Holiday Inn. Along the way I tried various other pastimes that were portable, like a model-car-building workshop in a small road case, with a surgical array of miniature tools and an aerosol-driven airbrush. I would set it all up in my room on a day off in Jumer's Castle Lodge in Davenport, Iowa (or similar), and build intricately detailed model kits. I spent weeks on one replicating Alex's 1977 Jaguar XJS, white with red interior, with full engine plumbing, working suspension and steering, and even articulated seats that folded forward and slid on little rails.
I also remembered seeing this photo in his May, 2010, update "Time Machines," and wondered about the case of cars in the background.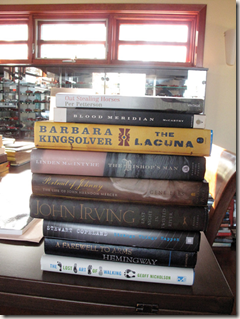 posted by AndyO @ 8:05 PM
0 comments