Tweet
Rush in Phoenix: Photos and impressions
I wasn't originally planning on going to the Clockwork Angels show in Phoenix, AZ. I'd just seen the band in Seattle a week or so before, and I was looking forward to a quiet, four-day Thanksgiving weekend.
But then the ticket angels smiled upon me.
This, of course, meant I needed to make last-minute travel arrangements during one of the busiest travel weeks of the year. I'd be flying in on Saturday, staying with my friend Dan and his family, and flying out on Monday.
But it's always amazing how much you can pack into two days -- including one of the best Rush shows I've ever seen.
Here are some pictures I took before and during the show: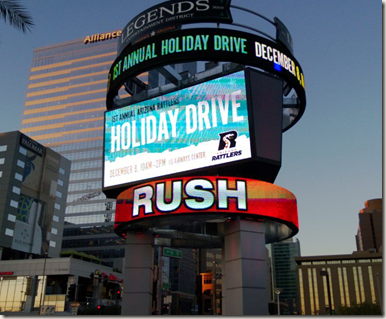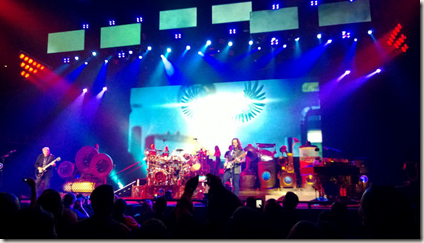 Notes from the show
Rush was filming this show for their next DVD/Blu-ray release
The cameras were all miniaturized and remote (except for one cameraman I saw on the floor). You wouldn't have known they were filming.
Rush put on one of the most energetic, passionate shows I've seen from them in my years of being a fan. The only other one I've seen at this level was the final show of the "Time Machine" tour at the Gorge in 2011 (where Geddy dropped an F-bomb at the end).
Dan and I had sixth row tickets, close to center. We were right next to Phil Michelson's caddy, Jim "Bones" MacKay. Dan (the best golfer I know) was ecstatic to shake Bones's hand before the show started.
Many parents brought their children with them to the show (as I did with my two sons in Seattle). It was amazing to see those kids singing along with the older hits -- as well as the Clockwork Angels songs.
Photos:
Rush in Phoenix - AndyO's photos
Rush in Phoenix - Dan's photos
Here are some great photos that Dan took of Neil, Geddy, and Alex: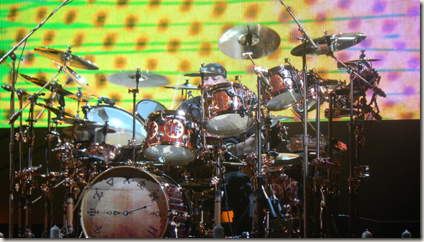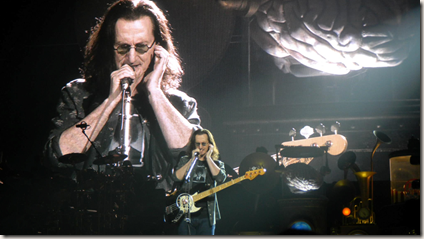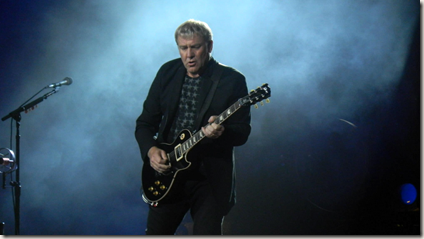 Labels: Clockwork Angels tour 2012
posted by AndyO @ 9:12 PM
0 comments