Tweet
Cygnus-x1.net photo gallery from Kansas City
John from Cygnus-x1.net posted an excellent photo gallery from the last Rush show of 2013 in Kansas City. Looks like quite a party!
The photos were taken by Pat Tinney, Chubert, Robert Clayton, Lynne Clarkson Gore, Joe Pesch, Kelly D, Kevin Millette and others.
Go to Cygnus-x1.net or click the photo below to see the entire gallery.
Here's a great one of Neil: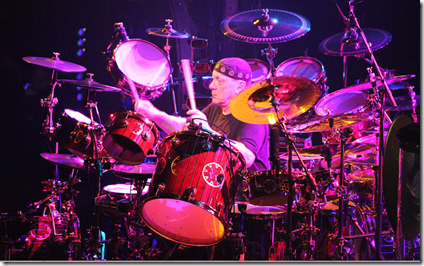 Thanks to John for posting these, and all the photographers who shared the photos!
Labels: Clockwork Angels tour 2013, pictures
posted by AndyO @ 11:16 AM
0 comments