Tweet
Clockwork Angels tour - Leg 2 report - Nov 4, 2012
Rush completed the second leg of their Clockwork Angels tour after 13 shows. The last show of the leg was in Tampa, FL. They'll pick up the tour again in Seattle, WA, on November 13 -- which means I'll finally get to see a show!
There are l0 more shows left in the 2012 Clockwork Angels tour.
Photos of the Night
John Arrowsmith continues to take great photos every night. I've been posting my favorite "photos of the night" after each show. Here are a few of my favorites from the second leg:
Buffalo, NY - Oct 26, 2012
Newark, NJ - Oct 20, 2012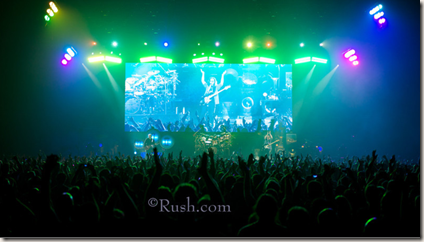 Montreal, QC - Oct 18, 2012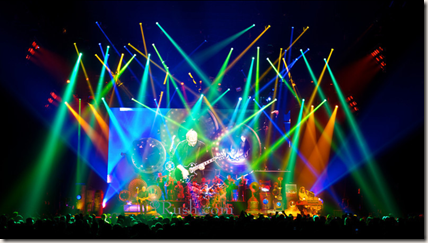 Twitter updates from the road
Michael, Neil, and Brutus have continued to tweet from the road from the "West Coast Beemer Boyz" Twitter account. If you've missed these, or don't use Twitter, here are some of my favorite photos. (Click the photo to go to the Twitter photo.)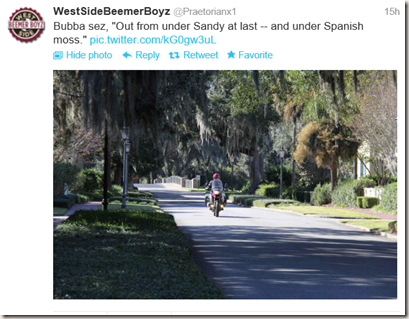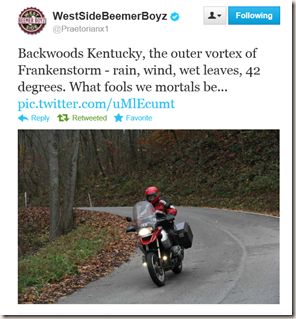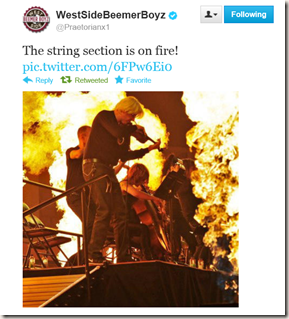 Fan photos on Twitter
I've also really enjoyed all the fan photos and updates on Twitter. I captured what this looked like for Toronto in this update.
@rushinconcert has been tweeting and retweeting a lot of great photos.
Here are some others that you might like: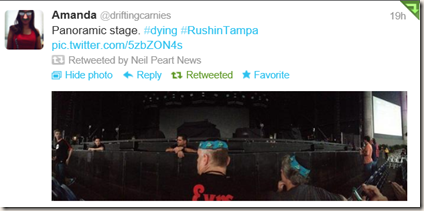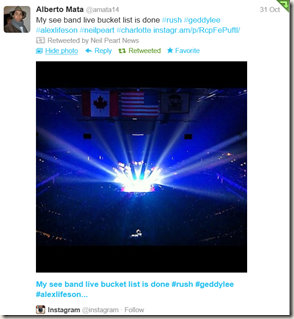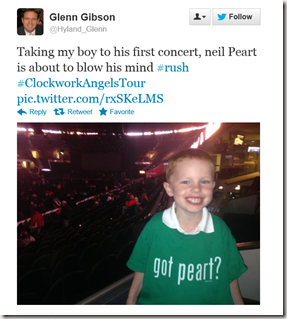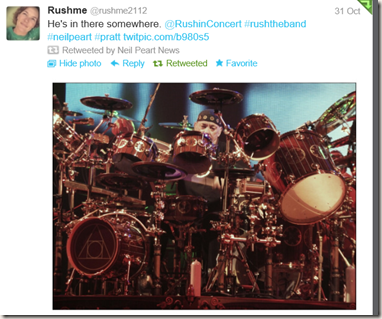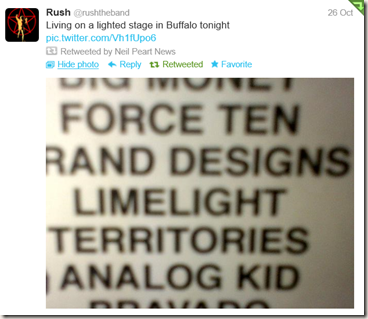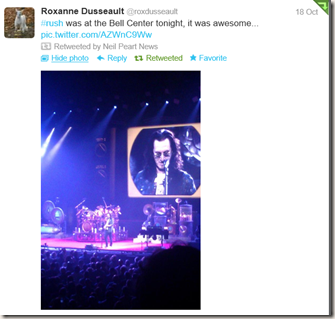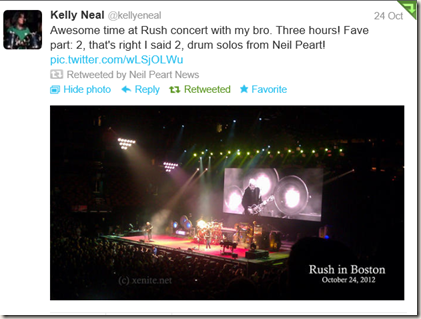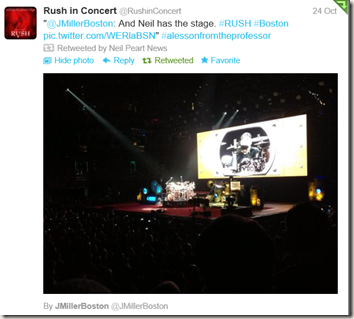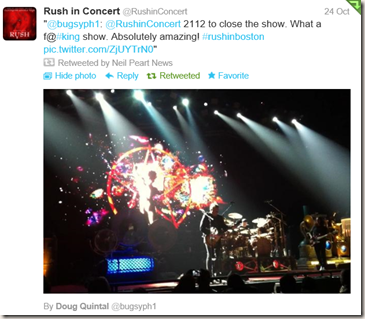 Thanks to Michael and all the folks on Twitter for posting the updates and photos.
Labels: Clockwork Angels tour 2012
posted by AndyO @ 10:56 AM
0 comments