Tweet
Bubba's Big 6-0 Birthday Recap
Throughout the day, Twitter and Facebook lit up with birthday wishes for Neil Peart's 60th birthday. Friends, fans, websites (this one included), colleagues, and others from around the world wished the professor well.
After a successful show in Pittsburgh with Rush last night, Neil had a day off to do whatever he wanted (which is how all birthdays should be). Next show is tomorrow in Indianapolis, Indiana.
Here's a sampling of the birthday wishes from Twitter:

From his co-writer of Clockwork Angels, Kevin J. Anderson:

From his riding partner and manager of @PraetorianX1, Michael:

From friend, riding partner, and manager of Bubba's n Grill, Brutus:

From Sabian, the folks who make his cymbals:

Including this cool picture: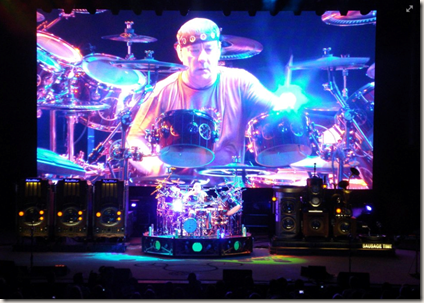 From Rock journalists Eddie Trunk and Redbeard:


From Daily Show writer, Chris Regan:

Even Rolling Stone...


and VIP Nation got in on the birthday action:

Rhythm Magazine included a link to an article.

As did Modern Drummer: Neil Peart: Taking Center Stage

eRockPhotos.com included a great picture of Neil from the Power Windows tour: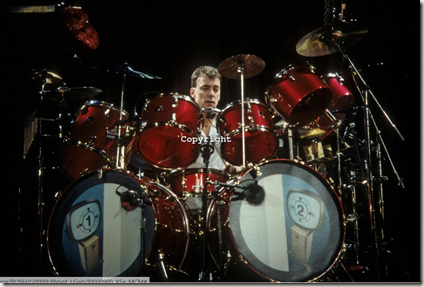 Q107 in Toronto celebrated by playing some Rush:


Hope you had a great day, Bubba.
Labels: birthdays
posted by AndyO @ 7:37 PM
2 comments