Tweet
Andrew MacNaughtan, Rush photographer, passes away
I was saddened to hear that Canadian photographer and director Andrew MacNaughtan, who had taken many of Rush's photos since 1989, passed away suddenly on Wednesday. He was 47. While I never met Andrew in person, I always enjoyed his photos of Rush -- and bought multiple prints from his website over the years. He took many of my favorite portraits of Neil Peart behind his drums, including this one of Neil for the Vapor Trails tour book: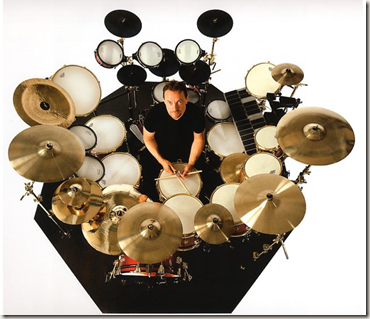 MacNaughtan's photos of Rush first appeared in the Power Windows tour book. He became Rush's personal assistant during the Presto and Roll the Bones tours. MacNaughtan's portraits of Rush in the Roll the Bones tour book helped to capture the humorous side of the band in a new way.
But in the Counterparts tour book, he took the portraits to a whole new level. Who can forget this one of Alex Lifeson?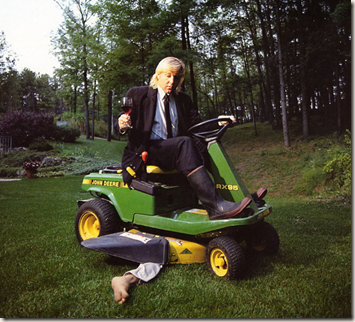 For many Rush fans, the years after Neil Peart's tragedies (1997 - 2001) were full of darkness and silence. I had doubts that the band would ever return. But then one day, I received photos of the band taken by MacNaughtan. And my world was a little brighter. We would find out later that MacNaughtan introduced Peart to his wife, Carrie Nuttall.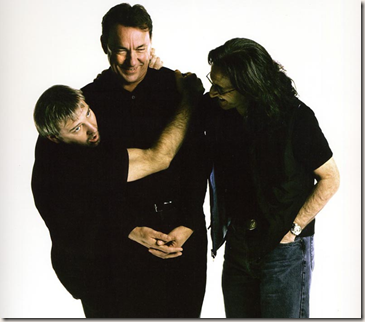 In his book Ghost Rider, Neil tells the story of how he met Carrie:
In less than a day I was in Los Angeles; in less than a week Andrew introduced me to Carrie, my real angel of redemption; in less than a month we were deeply in love, and in less than a year we were married in a fairy-tale wedding near Santa Barbara...

After our first, awkward meeting at a Hollywood restaurant with Andrew and his date, Carrie and I were brought together again later that week by Andrew (a determined little matchmaker) for a hike in Topanga State Park with him and his dog, Bob, an amiable Jack Russell terrier. Carrie and I walked together the whole way (Andrew discreetly ahead with Bob: our chaperones) and talked about the world and our lives in it.
With the next two Rush releases, MacNaughtan branched out into video. He was responsible for two Rush documentaries, including "The Boys in Brazil" on the Rush in Rio DVD and "The Game of Snakes & Arrows" on the DVD version of Snakes & Arrows. (MacNaughtan won a Juno for Music DVD of the Year for Rush in Rio.) Read an interview with MacNaughtan by Brad Parmerter about the Rio documentary.
While MacNaughtan had been Rush's principal photographer since 1989, now other celebrities came calling, including Canadians Bryan Adams, Celine Dion, the Tragically Hip, author Margaret Atwood -- even the Madam Clarkson, the Governor-General of Canada.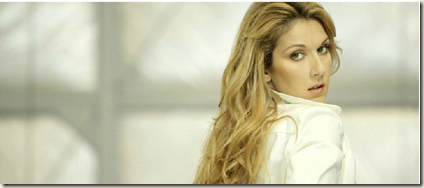 But MacNaughtan turned his success into a way to help other people. Many of the signed Rush portrait sales raised money for multiple charities. In 2006, MacNaughtan worked with World Vision on his ArtGivesHope exhibit, which raised $55,000 to build houses for families in Africa that are affected by HIV/AIDS.
More recently, MacNaughtan published the book Grace, featuring photos of people and animals in Africa. On the ArtGivesHope website, MacNaughtan said, "My photography of musicians is commercial art; this is the first time I've done a project that is strictly fine art and intensely personal, something artistic, powerful and dramatic."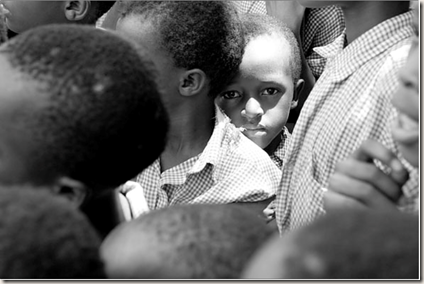 I do have one personal story about Andrew that I think shows what kind of person he was. When the Rush in Rio print went on sale, I ended up buying one (my first). Unfortunately, I didn't follow the payment instructions correctly -- which meant I lost my signed, numbered print. After some email back and forth with Andrew, he found an alternate print for me that I could purchase. That print is now hanging proudly in my drum room.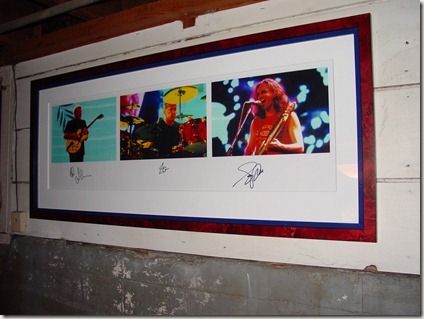 Added after first publish:
I also have a second story about Andrew. It was on the Presto tour that I met my good friend, Monica Z. Among the many behind-the-scenes people Monica told me about was Andrew MacNaughtan, who was Rush's personal assistant at the time.
She told me the story of interviewing Andrew in Seattle with Mick Burnett and Neil Elliott for "The Spirit of Rush," one of the best Rush fanzines out of the UK. (This was way before the Internet, folks.) I still remember her saying that in the middle of the interview Andrew got a call. After he hung up, he said something like, "That was Neil."
Anyway, here's the full interview "Behind the Camera Eye" courtesy of PowerWindows. This is from The Spirit Of Rush, issue #17 - Winter 1991/1992 and issue #18 - Spring 1992. One thing that comes through is what a huge fan Andrew was of Rush.
Rush has issued a statement on their Facebook page:
We're deeply shocked and heartbroken to learn of the sudden passing of our close friend and long-time photographer, Andrew MacNaughtan. He was a sweet person and a very talented artist. Words cannot describe how much he will be missed. -- Geddy, Alex & Neil
Andrew MacNaughtan's official website posted the following image: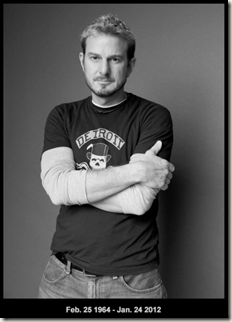 Labels: Andrew MacNaughtan
posted by AndyO @ 6:55 PM
2 comments