Tweet
"Far and Away" Limited Edition Photos
As part of the release of Neil Peart's new book, Far and Away: A Prize Every Time, Rush Backstage Club offered a signed, limited edition hardcover that sold out in one day.
I ended up buying one of these (I was 408 out of 500) and thought others might like to see what the Limited Edition (called the "Deluxe Edition" on the bookplate) looks like.
Description (from Rush Backstage Club):
This limited edition version of "Far and Away" has its own charcoal grey cloth slipcase adorned with a copper stamping of Neil's drumhead logo. Inside the book there will be a special edition bookplate that is hand-numbered and signed by Neil himself! Note that only 500 copies of the limited edition hardcover will be manufactured and this item is exclusive to the Rush Backstage Club (meaning, the only place you can get it is here!).
Cloth slipcase with NP drumhead logo and book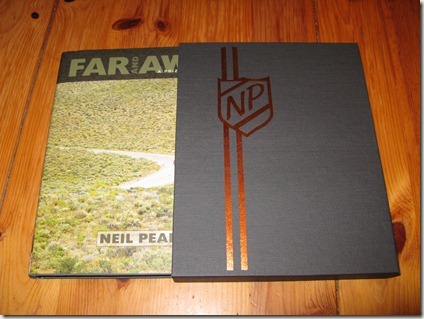 Bookplate with Neil Peart signature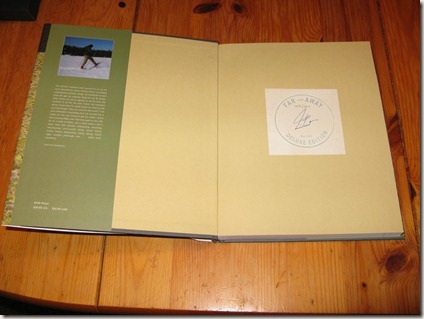 Close up of Neil Peart signature on bookplate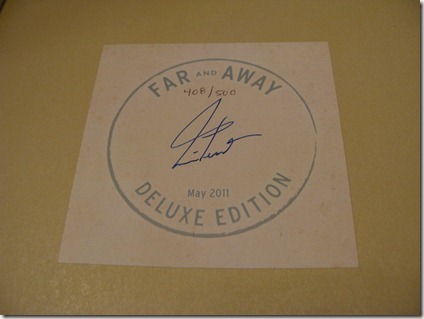 Sample pages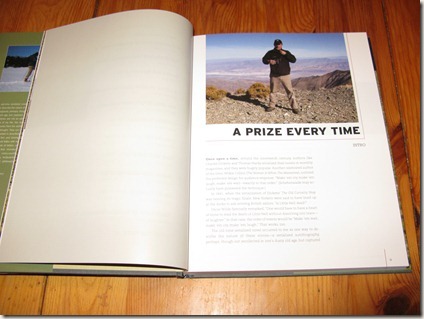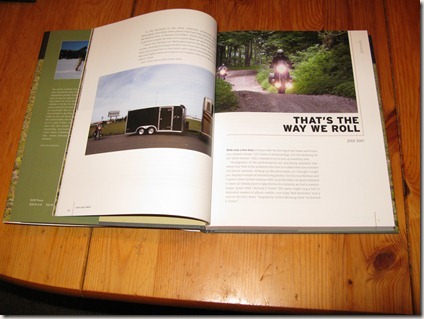 Back cover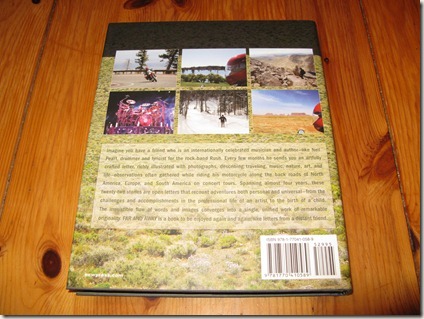 You can buy the regular hardcover here.
Labels: Far and Away
posted by AndyO @ 11:40 PM
0 comments