Tweet
Rush playing Red Rocks show #1 tonight
Rush is getting ready to play the first of two shows at Rock Rocks Amphitheatre, in Morrison, CO. Here are a couple of webcam pictures of the amphitheatre around 5:15, local time.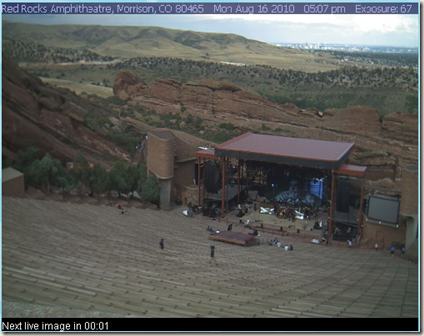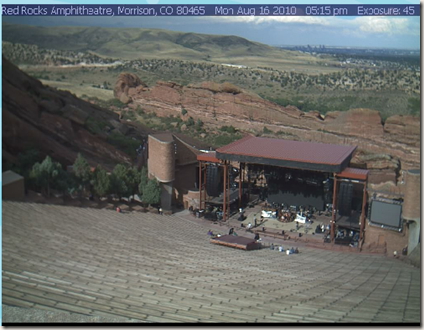 Here's the link to the webcam
.
Rushisaband reports that Rush might be filming these shows. I hope so.
Labels: pictures, Time Machine tour
posted by AndyO @ 4:17 PM
0 comments